&nbsp&nbsp&nbsp
&nbsp&nbsp
&nbsp&nbsp&nbsp
Food & Beverage Solutions
The ability to stand up to heavy machinery, mechanical impact, wheeled traffic as well as oil, grease, steam cleaning and chemical attack is what the manufacturing world is looking for from its floors. Color, texture and bright signage to highlight working zones and walkways are some of the benefits that NBTC flooring systems offer to help the manufacturing facilities.
Our range of hardworking, clean, oil and slip resistant industrial flooring systems have been designed to transform the manufacturing environment at ground-level. Food and drinks manufacturing and processing, industrial kitchens, cafeterias and catering units all need hygienic flooring systems that are easily cleaned and stay clean so as to provide a safe environment for food and drinks production. Many regulations require these environments to use seamless flooring solutions, one of the many great features of flooring solutions that NBTC offering.
NBTC is approved to supply and install a range of food safe flooring including a new generation of antimicrobial resin flooring. Our hygienic flooring is durable and hardwearing, so you can be sure that your rigorous cleaning regime won't damage your new floor system.
NBTC Floor Finishing Systems has a wide range of options available for flooring solutions for both the Food Processing industries as well as commercial kitchens:
Cold Rooms
Slaughterhouses
Tanneries & Abattoirs
Freezer Areas
Commercial & Industrial Kitchens
Any Food Production Area
Dairies / pasteurising plants
Small Goods Processing Areas
Food Processing Areas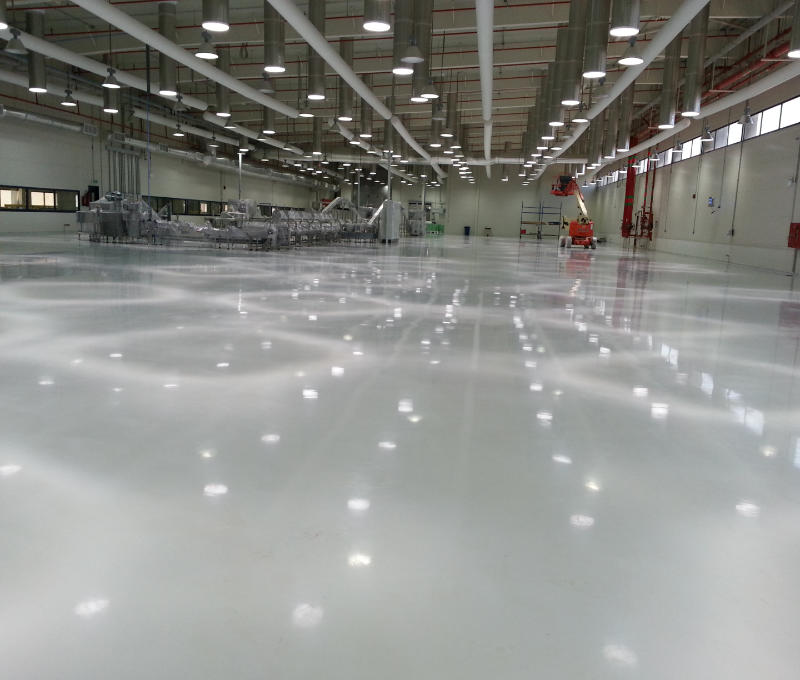 Photo from new constructed Mars chocolate factory at the KAEC in Rabigh, Saudi Arabia. NBTC installed food approved self-levelling epoxy that helped to keep clean, hygienic and anti-bacterial production area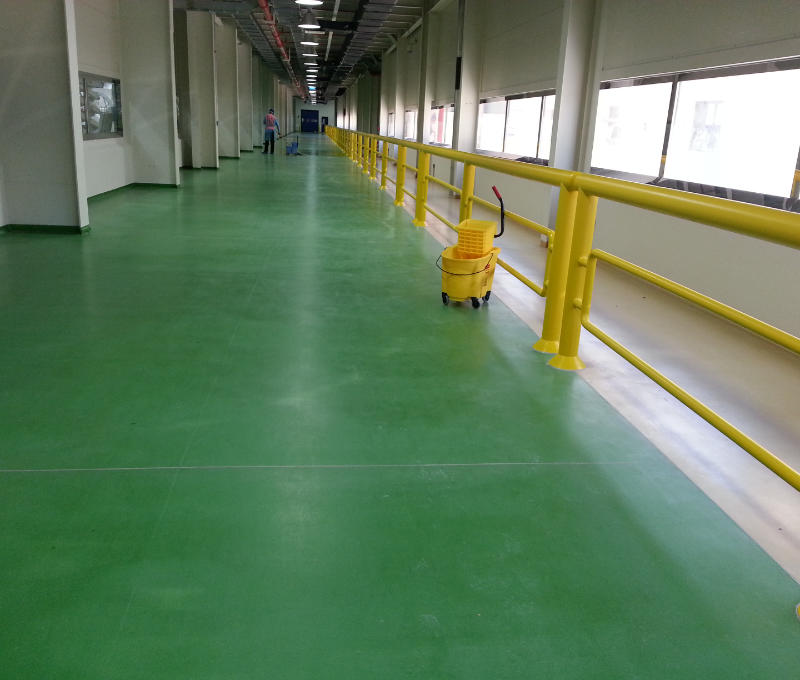 Heavy Duty yet anti- bacterial flooring system that can be used at areas where heavy thermal and chemical loads are expected. Such systems are FDA approved and can be used where dry and wet production environments. photo from Mars Saudi
Case Study : Resinous Flooring